See other items in this category:
Floating Flora Ialand



click image to view larger

Floating Flora Ialand


We are not currently taking online orders. To order please call 724-869-3317. We are Western Pennsylvania's PREMIERE pond and water garden supplier.
---
Description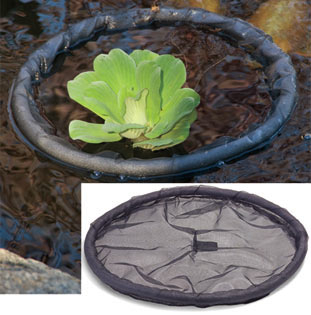 Protect your floating water hyacinths and water lettuce from hungery koi and goldfish.
* Controls floating plants to a specific area in the pond
* Protects plants from fish while providing fish shade and protection
* Sits low in pond water and is virtually invisible
* Can be attached to a line and kept from floating around the pond
* Heavy Duty netting - use year-after-year
---
People Who Bought This Product Also Ordered: