See other items in this category:
18 Watt Savio UVinex UV Light Kit



click image to view larger

18 Watt Savio UVinex UV Light Kit


We are not currently taking online orders. To order please call 724-869-3317. We are Western Pennsylvania's PREMIERE pond and water garden supplier.
---
Description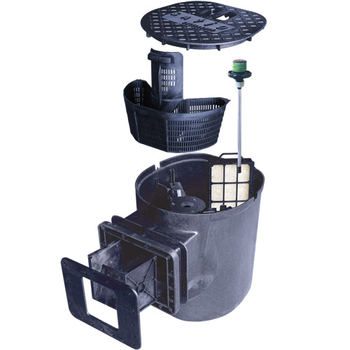 The Savio 18 watt UVinex Light Kit is new and exclusive to Savio. The design is the latest breakthrough in clear water technology. The coated bulb does away with the outer glass sleeve found in other UV units and is virtually maintenance free. Simply wipe the bulb clean with a damp cloth to restore effectiveness.
The UV clarifiers emit ultraviolet light in the confined space of the skimmer and work to eliminate the free-floating organisms from the pond water. UV lights combat algae growth by nullifying the DNA in free floating algae. UV clarifiers do not detoxify the pond water. Their purpose is to kill the unicellular algae which are mainly responsible for green water.
The maximum pump flow is 2000 GPH.
Use in ponds up to 3,000 gallons. Use in ponds over 3,000 gallons will have a reduced effectivness.
Light Kit contains: Bulb, Ballast and Power Cord
One bulb only is required in the Compact Savio Unit
Easy to install, no tools required
---
People Who Bought This Product Also Ordered: