See other items in this category:
AquaSurge Pumps



click image to view larger

AquaSurge Pumps


Sale!

We are not currently taking online orders. To order please call 724-869-3317. We are Western Pennsylvania's PREMIERE pond and water garden supplier.
---
Description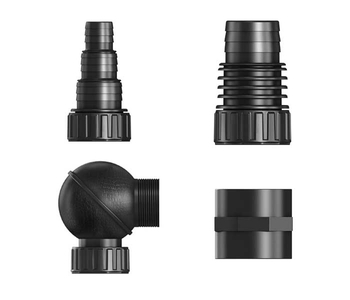 AquaSurge Skimmer and Pondless Waterfall Vault Pumps
The submersible waterfall and filter pump is made for use in skimmer style filter systems (available in flow rates from 2000 to 5000 GPH)
AquaSurge second generation asynchronous skimmer and waterfall and filter pumps accomplish what most other pumps only aspire to achieve. The combination of energy-efficient performance, and flow and ease of maintenance, make this pump the ideal choice for discriminating pond owners. AquaSurge pumps are ideal for use in Aquascape and other skimmer and falls filter systems as well asPondless Waterfall filter vaults.
Benefits and Features of AquaSurge 2000 through 5000 pumps
* The compact size makes the AquaSurge pump perfect for pond skimmers
* Built-in cord strain relief protects the cord from being damaged
* Asynchronous motor technology makes this pump more powerful and more efficient
than traditional "mag-drive", or magnetically driven pond pumps
* The unique ceramic shaft with cooling port prevents the pump from overheating
* Oil-free design prevents pond contamination
* Rubber feet prevent noise and vibration
* Threaded disconnect allows for the pump to be removed from the skimmer for
maintenance or winterization without removing hose clamps or plumbing assemblies
* The rotational ball output allows the pump to discharge position to be easily adjusted,
making this pump ideal for all shapes and sizes of ponds
* Included pump stand allows for vertical standing as well as horizontal
* Three-Year Limited Warranty
Four Adapters Included:
* 1.5" Rotational Ball Output
* 1.5"- 2" Multi Hose Adapter
* 1", 1.25" 1.50" Multi Hose Adapter
* 1.50" Female Adapter
Pump Specifications
AquaSurge 2000 Generation 2 Pump
Maximum Flow Rate: 2,193 GPH
Maximum Head Height: 12'.5"
Wattage: 160
Amperage: 1.3
Power Cord Length: 20'
Pump Discharge Diameter: 1.5" MPT
Pump Dimensions: 12"L x 5.5"W x 7"H
AquaSurge 3000 Generation 2 Pump
Maximum Flow Rate: 3,196 GPH
Maximum Head Height: 15'
Wattage: 165
Amperage: 1.4
Power Cord Length: 20'
Pump Discharge Diameter: 1.5" MPT
Pump Dimensions: 12"L x 5.5"W x 7"H
AquaSurge 4000 Generation 2 Pump
Maximum Flow Rate: 3,947
Maximum Head Height: 18.5'
Wattage: 215
Amperage: 1.82
Power Cord Length: 20'
Pump Discharge Diameter: 1.5"MPT
Pump Dimensions: 14"L x 6"W x 7.5" H
AquaSurge 5000 Generation 2 Pump
Maximum Flow Rate: 5,284 GPH
Maximum Head Height: 24'
Wattage: 360
Amperage: 3
Power Cord Length: 20'
Pump Discharge Diameter: 1.5" MPT
Pump Dimensions: 14"L x 6"W x 7.5"H
For repair parts on this pump refer to Replacement Parts (Aquascape)
---
People Who Bought This Product Also Ordered: