See other items in this category:
PondSweep Skimmer



click image to view larger

PondSweep Skimmer


We are not currently taking online orders. To order please call 724-869-3317. We are Western Pennsylvania's PREMIERE pond and water garden supplier.
---
Description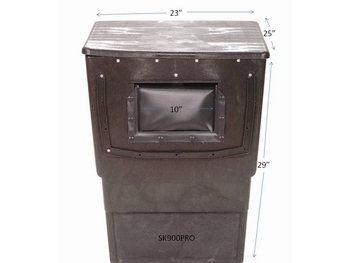 Aquascape PondSweep pond skimmers are large enough to tackle ponds up to 1200 sq. ft. of surface area making it a great choice for larger ponds. PondSweep's patented skimmer bellows creates suction on the surface of the pond keeping the pond surface clear from debris. PondSweep includes an easy-to-clean filter mat reducing filter maintenance.
PondSweep skimmers are offered in 2 sizes:
SK700 Pro (19.5" W x 23" H x 23" D) 8" weir opening
Note: These skimmers have been discontinued by Aquascape. Call to check on our availability.
---
People Who Bought This Product Also Ordered: